Hi there. I'm Lise. I am a Danish Visual Concept Designer and Art Director based in Copenhagen working across concept development, print, digital design and photography. I believe in intelligent design with a strong narrative.
WORK

Freelance Art Director & Graphic Designer working with Greenland Ruby etc., November 2019-

Art Director at Sui Ava, Copenhagen, April 2019-October 2019

Graphic Designer at Essensen, Copenhagen, March 2018 - March 2019

Design Assistant at Oak - The Journal, Copenhagen, Jan-March 2018

Assisting Art Director at Normann Copenhagen, 2017

Graphic Designer at TODA Design
Studio in New York, 2016

Freelance graphic designer and
illustrator 2012-

AWARDS
AIGI Design award 2017 (NYC). Best book cover of 2017.

PUBLISHING

Elle Magazine Denmark x 2, for Sui Ava, 2019

The World's Best Vector Artists (contributing) by Crooks Press (2017)

The Three Wizards by Alkalaer (2013)

The Lion and The Mouse by DERT, NYC (2016)

Alice's Adventures in Wonderland by DERT, NYC (2016)


MUSIC PUBLISHING

No Highness Below the Crown (2013)
by PLÖW. Identity design.


CLIENTS

Greenland Ruby A/S (Greenland), The Royal Danish Theatre (DK), Alkalær, PLÖW (Island), Crooks Press (Australia), DERT (New York), Bafo Do Mondo (DK), Miljøpunkt (DK)


EXHIBITIONS

TENT, London, UK. September 21-24.
MA Project presentation at London
Design Fair 2017.

Maarup Gallery, Samso, Denmark.
Illustration exhibition (2017).

Finders Keepers, Aarhus, Denmark (2015).

Aarhus School of Art, Aarhus, Denmark (2011).


ILLUSTRATION WEBSITE
lisebye.wordpress.com

EDUCATION

MA Degree in Visual Design at the Royal Danish Academy of Fine Arts, School of Design, 2015-2017

BA Degree in Visual Communication from The Royal Danish Academy of Fine Arts, School of Design, 2012-2015

BA Exchange at The University of Edinburgh, Edinburgh College of Art, School of Design, BA Illustration, 2014


CONTACT

Please feel free to contact me:
Email: lisebyekjeldsen@hotmail.com
Mobile: +45 30425718

︎ ︎ ︎



Strategy, concept and visual identity for The Royal Danish Theatre. In my MA Project at The Royal Danish Academy of Design, I worked around an issue concerning how The Royal Danish Theatre in Copenhagen can optimize and be more of a attractive choice of entertainment for young people between 18 and 30 years old.

Through an investigation and analysis of the target group, theatre and the current entertainment culture in Denmark, I developed a visual universe and communication platform called KGLUNG (KGL-YOUNG) aimed at a young audience. My goal was to design a campaign for the different deparments of the theatre taking off the fancy and pompous side of the theatre and instead showing an honest, young and sensual side of the institution that the young audience can relate to.
Ballet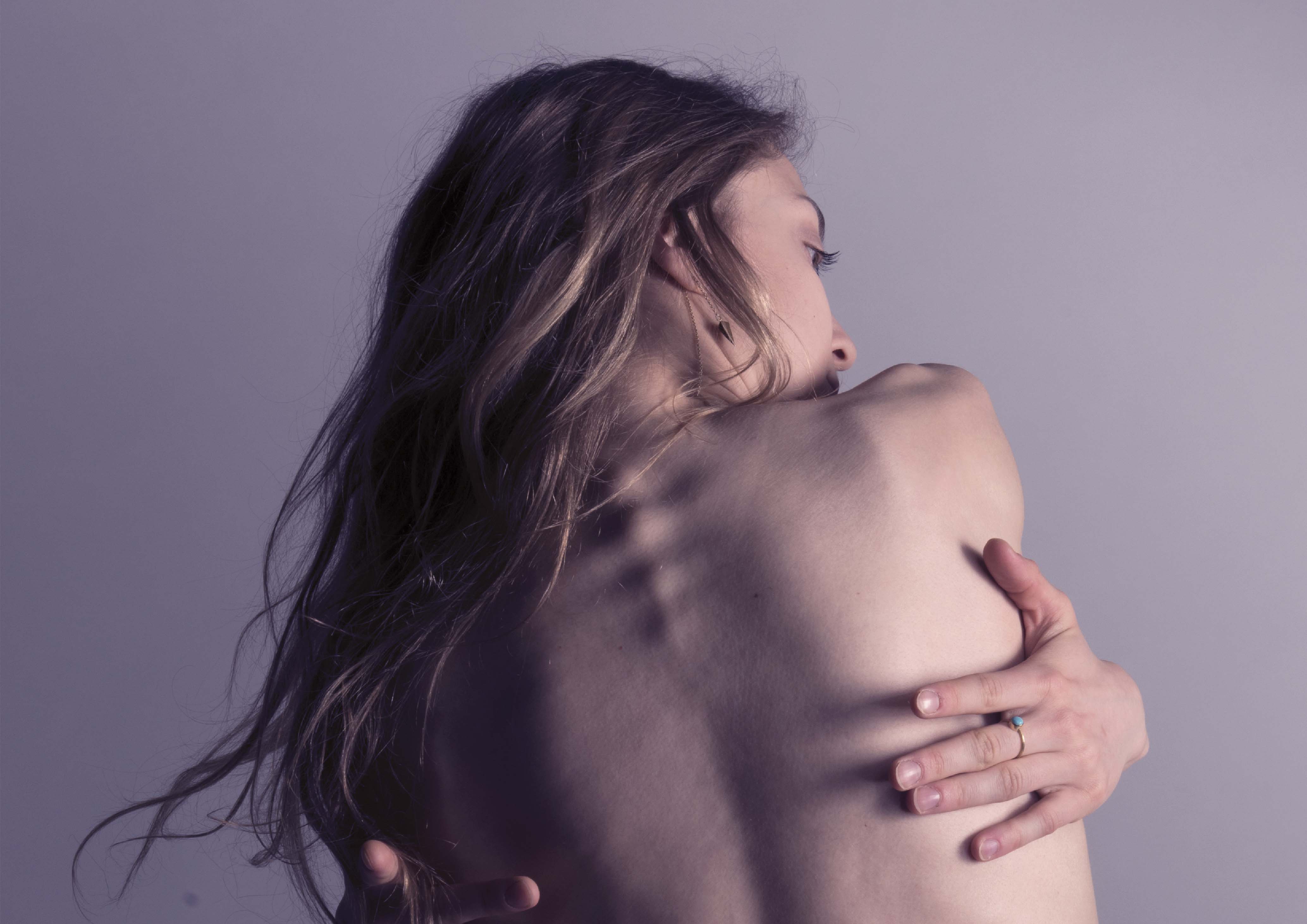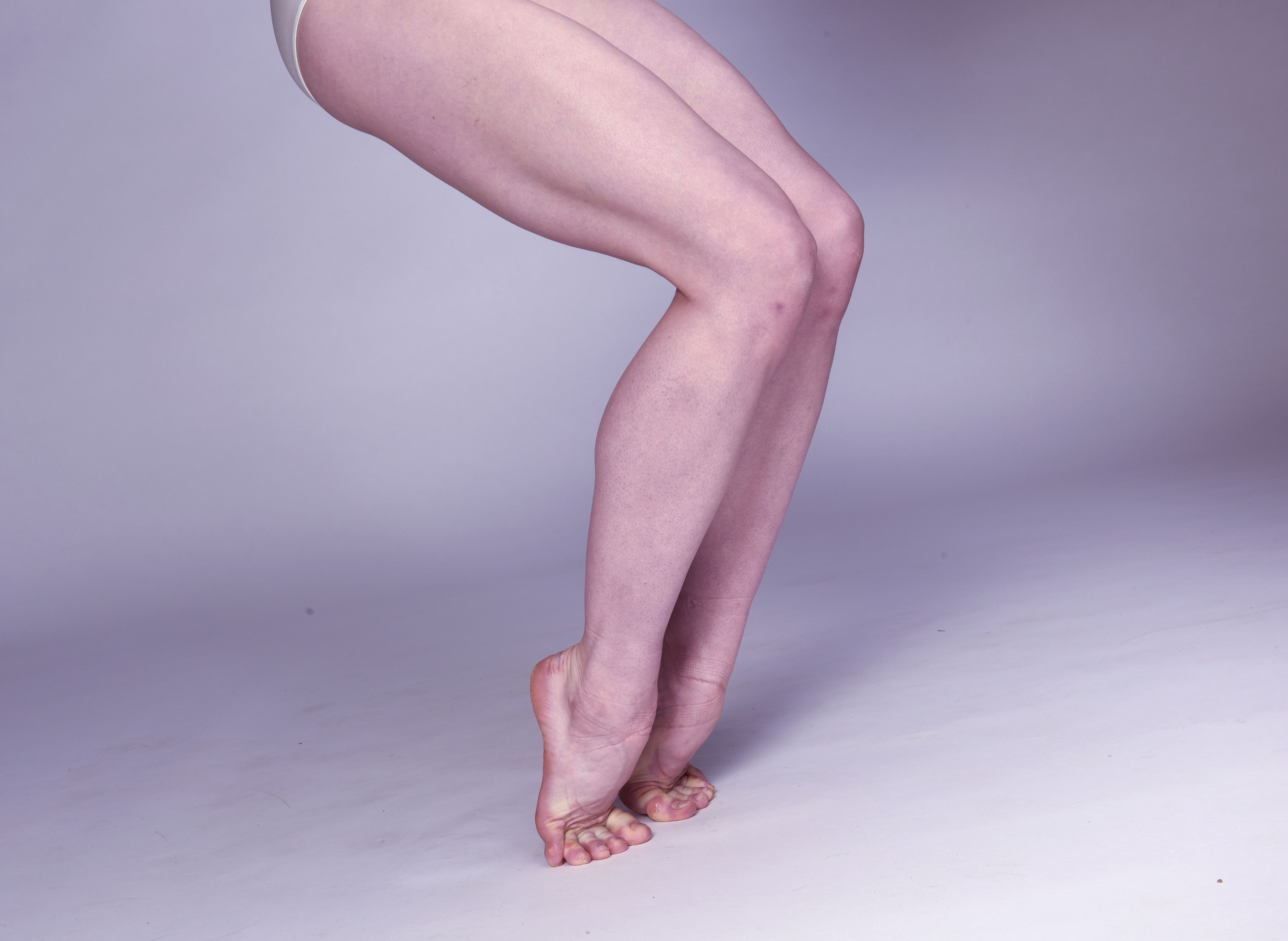 Acting
Opera

SoMe

Visual idetity and concept design of Det andet sted (The Other place) - a retrospective book and memorial about Copenhagen Music Theatre's (KMT) wild, passionated and eventful journey throughout the last 25 years of existence. This book-magazine was made in collaboration with designer Hanne Cassim while working at Essensen Design Studio.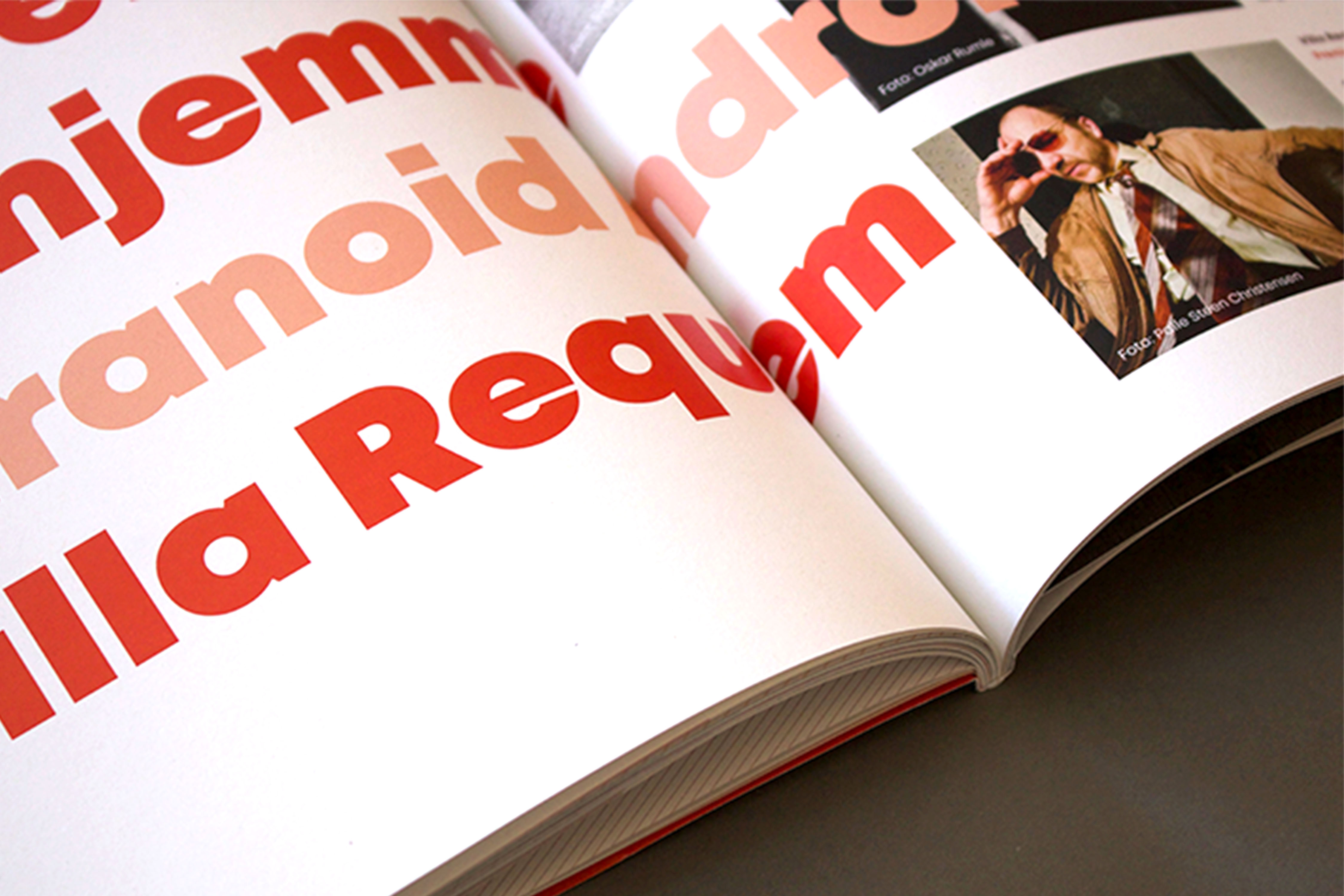 Art Direction and concept design for The Royal Danish Theatre. This project was a part of my MA Thesis. My focus was to develop and create an identity and concept for young people visiting the theatre. I created the KGLYOUNG identity working with a photographic focus.



These specific images showcase my design for a ballet performance called Midsummer Night's Dream and and an acting performance called Hamlet. The designs are implemented on web, posters and folders.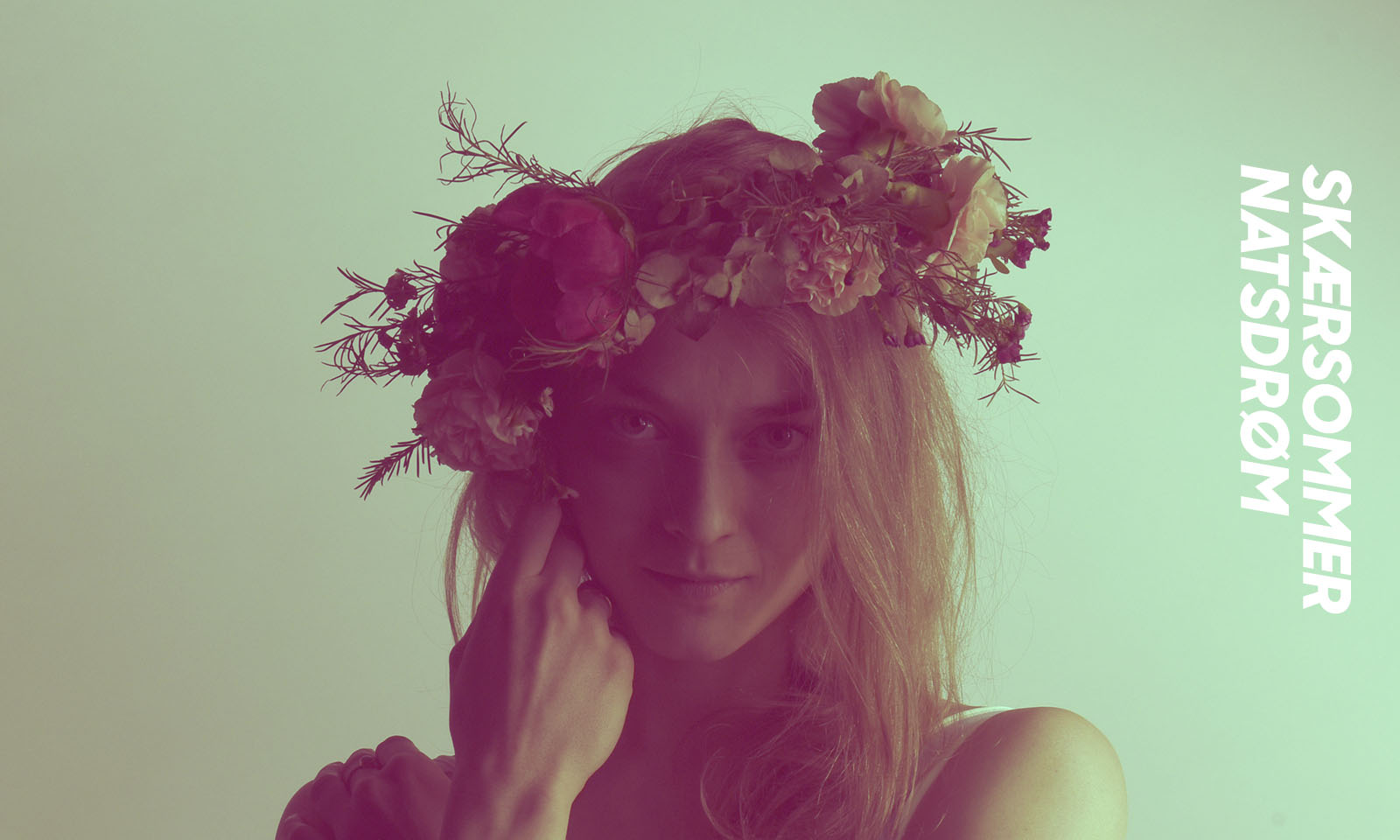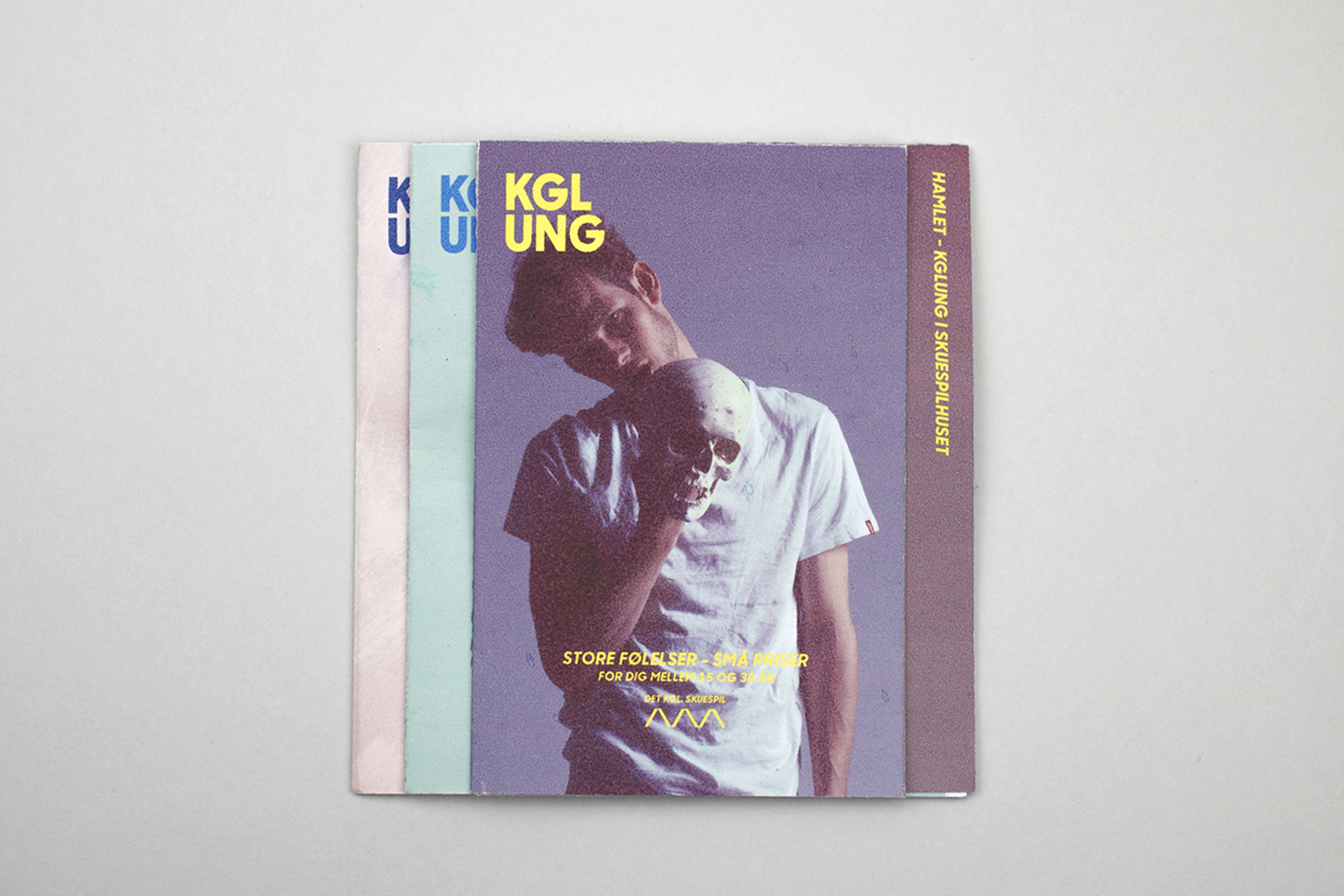 Visual Identity and concept design. Visual Identity, concept development and implementation of a biking campaign for Copenhagen Commune. This project is made to encourgae citizens in Copenhagen to ride the bike to work and this way, promote a healthy life style and limit the amount of cars in the inner city. In this project, I was a part of a team of 3 designers working across layout, logo design, info graphics and icon design.
Vector Illustration and layout. Character illustration and postcard layout for the Danish organisation, Ældresagen. During this project, I collaborated with designer Hanne Cassim at Essensen Design Studio, Copenhagen.

Concept design and layout of Pårørendeguide for Ældresagen.